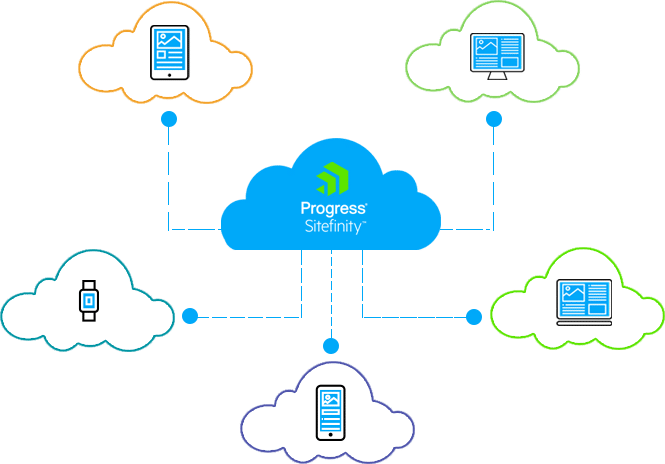 Get extensible, interoperable and flexible site custom-built for your business
Respond faster to market opportunities by implementing Sitefinity CMS for your business website, ecommerce storefront, community portals, or blogs. Sitefinity is an ASP.NET based content management system chosen by many growing businesses as it offers an immense amount of flexibility, manageability, and interoperability that today's changing business environment demands. Argos Infotech offers Sitefinity development solutions that are not only efficient but also highly cost-effective. We have a team of skilled and certified Sitefinity developers who can help you build simple to complex and feature-rich digital footprints that would enable you to achieve your business goals.
Our Sitefinity Development Services
Why should you choose Sitefinity for developing your digital footprint?
User-friendly CMS tool that enables easy update and management of content
Mobile optimized and responsive website development
Excellent digital asset management
In-built email campaign and social media management
E-commerce integration
WYSIWYG editor for easy content editing
Search engine friendly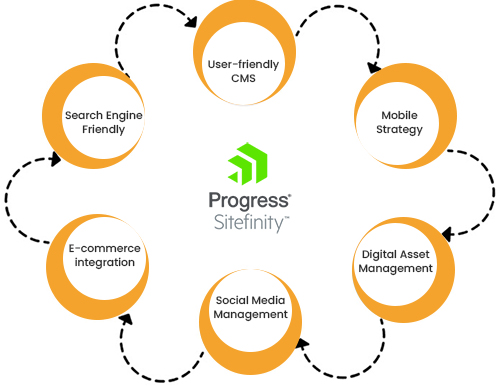 Why choose Argos for your Sitefinity development needs?
Experienced Sitefinity developers
Our team has over 3 years of Sitefinity development expertise with hundreds of successful projects under our belt. When you partner with us, you can rest assured that you will get top-notch technical capabilities.
End-to-end custom Sitefinity development
We can customize every aspect of Sitefinity website. Whether you want theme customization or extension development, we can do it all with finesse.
High-performing websites
When you opt to work with us you get a digital presence that is professionally designed, responsive, mobile-friendly, SEO-friendly and extremely fast.
Best practices in coding and testing
We follow the industry best-practices in coding, testing, and security management so that you get a clean code and safe website that meets global standards.
Secure platform
We offer a complete range of services, starting from setting-up your Sitefinity account to safely hosting your website. We implement secure payment options, data encryption, security plugins, and secure admin dashboard.
Training and support
Our team trains your in-house staff about the Sitefinity CMS functionalities and how to use them. We resolve any bug or issue free of cost up till 30 days after the website launch. Support is also offered through Phone, Chat or Email for as long as the client needs.
Our Sitefinity Development Process
We begin by understanding your business needs thoroughly, identifying the gaps, and then discussing all the options with your teams.
We work with our clients either based on the project or based on the resources deployed. You can opt for either Fixed Time and Price Model or Dedicated Resource Model as per your budget and needs.
We create a complete timeline and plan of how the various stages of the project would happen, deploy the team members, project managers, and set-up the communication protocols.
We start the project using the Agile Methodology and keep testing each part, extensions, customizations, etc., as we move forward. The quality is checked thoroughly during all the stages.
The CMS based website is launched and tracked for up to 30 days and any bugs are fixed.
We offer end-user training for Sitefinity, so your team can manage the website without any technical assistance.
We provide maintenance, upgrade and support services as and when you need them.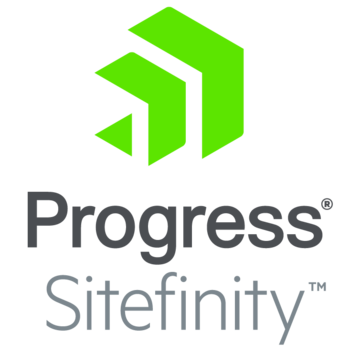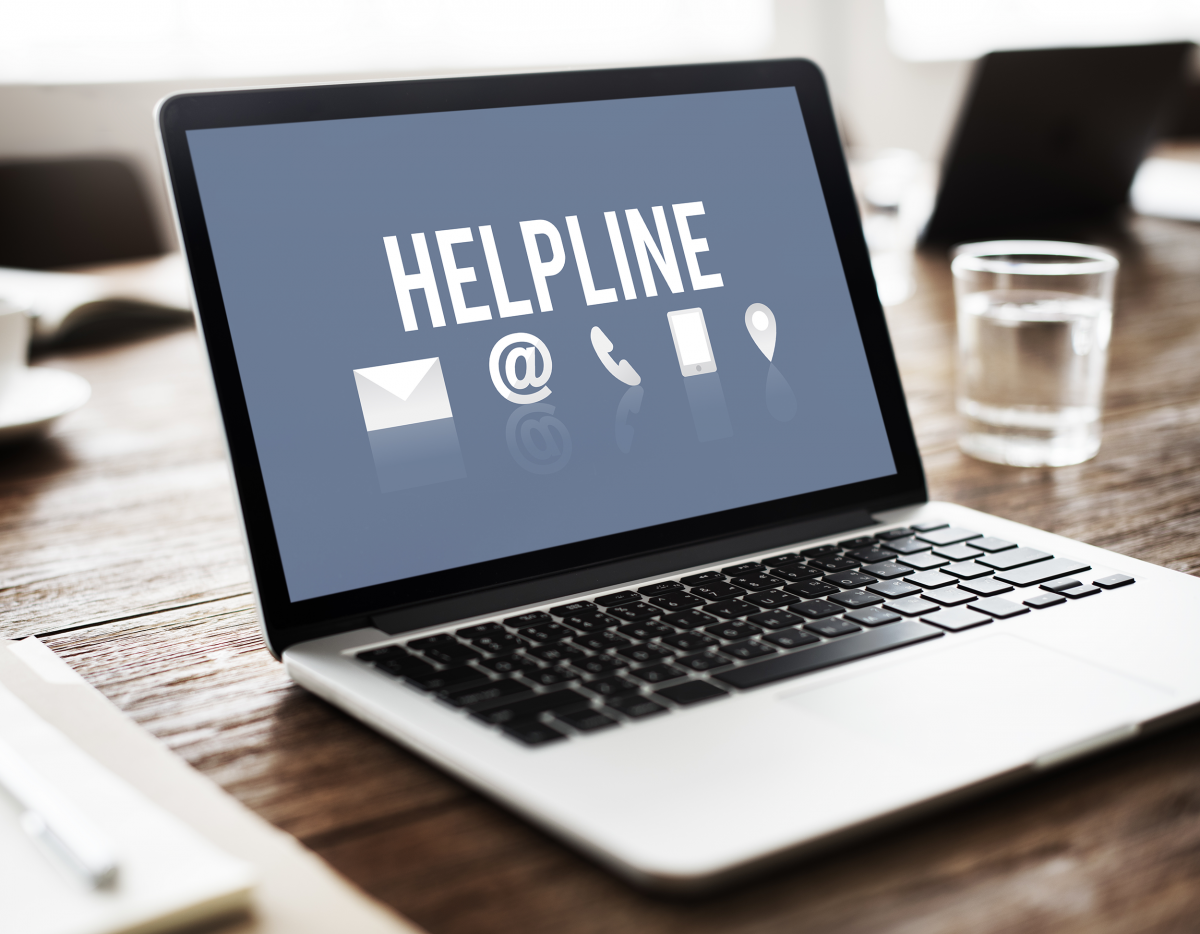 Customer training and support
All our projects are backed by a solid support and maintenance team that handholds the client at every stage of the project. Our team trains your in-house staff about the site functionalities and how to use the content management system.
A Ticketing System based support is also offered along with Phone, Chat or Email for as long as the client needs.