ANGULAR JS DEVELOPMENT SERVICES
Leverage the power of Angular.JS to develop powerful web and mobile apps with Argos Infotech.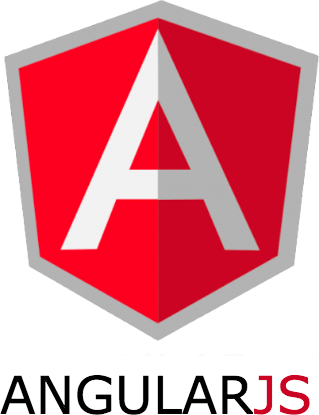 Angular JS Development
Angular JS, a popular open source framework by Google, is being chosen by businesses all over the globe for developing mobile and web-based applications. The framework offers unsurpassed scalability and flexibility needed for meeting fluctuating business requirements. Angular.JS framework comes with a range of valuable features such as filters, form validation, internationalization, two-way data binding, dependency injection, controllers and routes, directives, and a lot more. Argos Infotech excels in offering top-notch web development services using Angular.JS.
We have an in-house team of trained experts with deep knowledge and extensive experience in Angular.JS and web development best-practices. We leverage the latest technologies to deliver applications that are not only feature-rich but also high-performing.
Angular JS Development Services

Custom Angular JS App Design And Development
If you want to hire dedicated Angular JS developers then you are at the right place. Our team can design and develop highly customized web applications as per your business needs, leveraging the full capabilities of Angular JS. You would be able to delight your customers with a feature-rich app that reflects your brand image and functions with perfection.

Angular JS Web Application Development
We offer best-in-class application development solutions for Angular JS. With deep understanding of the full .JS stack, we can develop more integrated and powerful apps. Our aim is to create long-term partnerships with our clients and hence we deliver services that are dedicated, customized and business-friendly.

Angular JS Portal Development
Whether you need a simple or an enterprise level website portal, we can design and develop Angular JS-based portals quickly and cost-effectively. Our team has worked on many portal development projects and they can build simple to complex portals with floating panels and other features.

Angular JS Ecommerce Shopping Cart Development
Building an engaging and feature-rich shopping cart is a lot simpler with the help of Angular JS technology that offers excellent eCommerce capabilities. Utilizing our years of experience in developing eCommerce solutions, we offer completely integrated Angular JS-based e-selling platforms that are ready to meet any online store challenges.

Angular JS UI/UX Development
We believe in creating elegant application designs that are not only a delight to look at but are also intuitive and user-friendly. The team of UI/UX experts at Argos Infotech offers customized web application development solutions that take your brand image to the next level.

Angular JS Cross-Platform Development
Modern applications must be well-integrated and function equally well across platforms and devices. Argos can develop ultra-fast performing, robust and secure cross-platform web applications based on Angular JS. We provide the best Angular-based hybrid, ionic mobile app development services.
Why Hire Angular JS Developers From Argos?
Argos has the expertise, the experience and the skill set required for developing
your customized application. We offer:
Specialization In Custom Development
We always strive to develop solutions that solve specific business problems and are flexible to change. Hence, our Angular development services are also extremely customized and aligned with your business needs.
Cost Effective Solutions
We offer the most competitive Angular JS development services in the market. When you partner with us, you will get the best Angular developers at the most affordable price, along with a range of other value-added services. Contact us to get a free quote.
Highest Level Of Expertise
Our experts are trained and experienced in complete stack of .JS technologies and frameworks. They have the requisite skill set for churning out power-packed web applications with speed and finesse.
Technical Support And Maintenance
Our services do not end with the launch of the app. We offer continuous support including free bug fixing up to 30 days, email/phone/chat support, and user training. We maintain your app and offer upgrades as and when needed.
Customer Training And Support
All our projects are backed by a solid support and maintenance team that handholds the client at every stage of the project. Our team trains your in house staff about the site functionalities and how to use the content management system.
A Ticketing System based support is also offered along with Phone, Chat or Email for as long as the client needs.
Phone Support

Ticketing System

Online Chat Support

Email Support