APPLICATION MODERNIZATION
Make your legacy apps future-ready with the power of web technologies.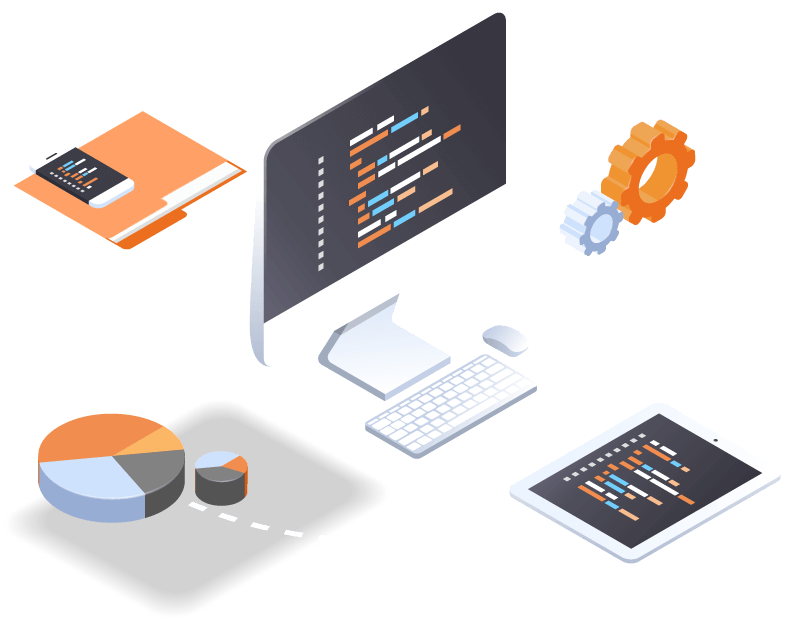 Application Modernization
Businesses often keep dragging outdated enterprise apps because they fear that any change would mean loss of functionalities and delays. Slowly, but surely, they have to face technology redundancies, extra expenses in app maintenance, lack of support from app creators, system failures, integration issues, and increased time to market. Tired old apps also keep them away from enjoying the features and cost+time savings brought by the modern technologies.
Why not get the best of both worlds with Argos Infotech? We would boost the usability and accessibility of your legacy apps, add new cutting-edge capabilities, leverage best-in-class technologies, while retaining the old structure that your end-users can relate to instantly. The apps that we modernize have a strong foundation, far greater user acceptance, and deliver better results immediately.
Our Sitefinity Development Services

Sitefinity Consulting Services
Are you considering Sitefinity for developing your website? We offer end-to-end consulting services to make sure that your business goals are achieved through Sitefinity in the fastest and most efficient way possible.

Application Migration
Legacy apps were designed using languages such as RPG, COBOL, Pascal, etc. These have to be migrated to modern frameworks like .NET. Standards-based environment must be created without causing any business disruptions. We ensure smooth and seamless application migration which includes database migration, platform migration and OS migration.

Application Remediation
If you are just looking for enhancing the functionalities and features of your app so that it becomes user-friendly, responsive, and easy-to-maintain, then we offer application remediation services. We can help you take your app to the next level of efficiency and capability, with minimal business disruption.
Why Choose Argos For Your Application Modernization Needs?
Creativity
Innovation is the cornerstone of all the application modernizations projects that we have undertaken. We assess the client's goals and use creative techniques to achieve them through contemporary techniques.
Integrated Solutions
Our application modernization experts make sure that your enhanced app is well-integrated and works in-sync with all the other essential enterprise apps, so that you always get a complete picture.
Highly Customizable
We understand that businesses need solutions that are easy-to-modify at any moment. Our solutions are completely customized for your needs and are flexible enough to transform quickly whenever needed.
Customer Training And Support
All our projects are backed by a solid support and maintenance team that handholds the client at every stage of the project. Our team trains your in house staff about the site functionalities and how to use the improved app. We offer FREE bug fixing for 30 days after the launch. A Ticketing System based support is also offered through Phone, Chat or Email for as long as the client needs.
Our Application Modernization Process
icon

Application Assessment

icon

Gap Analysis

icon

Modernization Planning

icon

Business Rules Mining

icon

New Software Development

icon

Implementation And QA

icon

Training And Maintenance