MOBILE APPLICATION DEVELOPMENT
Futuristic, performance-focused, and scalable mobile apps crafted to perfection.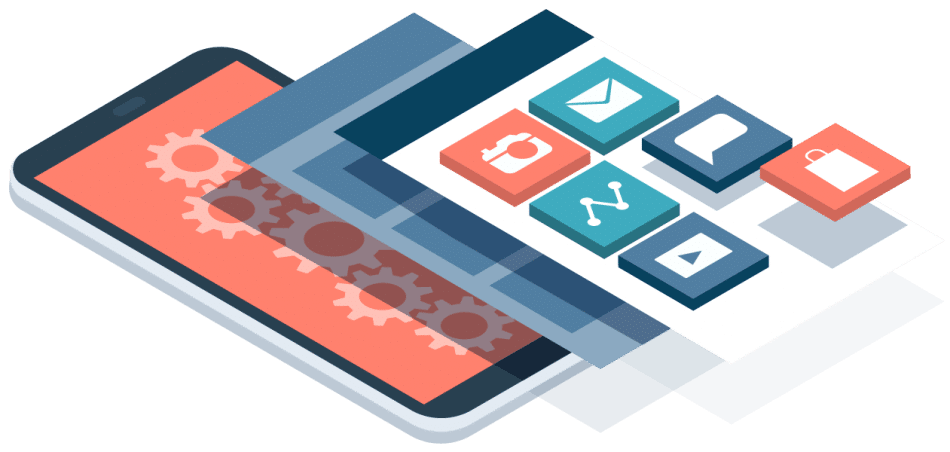 Easy Way To Build Mobile Apps For Multiple Devices!
Mobile apps have become a requirement for forward-thinking companies who want to stay connected with their prospects and customers. Well-designed apps build loyalty, increase sales, and build valuable knowledge bases. They create bonds with users the way they prefer, through their iOS, Android and Windows devices. Until recently, however, app development has been a complex, time-consuming and too often an expensive process. Getting a developed app to function cross-platform properly has frequently been frustrating. That has changed and Argos and Xamarin are at the forefront of changing it.
Our Mobile App Development Services
We offer end-to-end mobile application development solutions for iOS or Android. Our in-house team is trained and experienced in the latest mobile app development technologies, platforms, devices, native app development, and user experiences. Our services include:
Strategy and Consulting

Business Analysis

UI/UX Design

Development

Backend Integration

Monitoring and Support
We have mobile app development expertise in a variety of areas:
Business apps
Entertainment or gaming apps
Communication apps
Social networking apps
Educational apps
Ecommerce apps
Hybrid apps
Web-based apps
Location-based apps
Why Choose Argos For Mobile App Development?
Argos Infotech becomes a dependable part of the entire mobile app lifecycle. We take your ideas, offer strategic consulting, design apps that can take competition head-on, and keep your app transforming as per the changing business environment. Our clients chose us because of our adaptable engagement models, competitive pricing, flexible app designs, and on-time delivery.
Our mobile app concepts, proposals, wireframes, etc., are kept strictly confidential. Do you have a groundbreaking idea for app development? Contact us to get a free confidential proposal.
Customer Training And Support
All our projects are backed by a solid support and maintenance team that handholds the client at every stage of the project. End-user training is provided so that they can make the best use of the application.
A Ticketing System based support is also offered along with Phone, Chat or Email for as long as the client needs.
Phone Support

Ticketing System

Online Chat Support

Email Support
Our Portfolio Of Custom Mobile Applications