MOBILE APP DEVELOPMENT SERVICES USING XAMARIN
The Better Way to Get a Mobile App for Your Business
Mobile apps have become a requirement for forward-thinking companies who want to stay connected with their prospects and customers. Well-designed apps build loyalty, increase sales, and build valuable knowledge bases. They create bonds with users the way they prefer, through their iOS, Android and Windows devices. Until recently, however, app development has been a complex, time-consuming and too often an expensive process. Getting a developed app to function cross-platform properly has frequently been frustrating. That has changed and Argos and Xamarin are at the forefront of changing it.
Easy Way to Build Mobile Apps for Multiple Devices!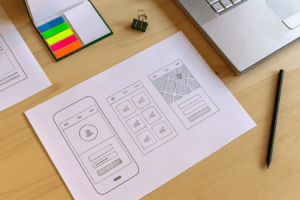 At Argos, we use Xamarin to provide our clients with maximum flexibility in app development in diverse industries including real estate, staffing, healthcare, finance, eCommerce and others. Xamarin's cross-platform capabilities allow for quicker development time and reduced costs. A native interface for all leading mobile platforms allows for higher-performing apps. In addition, Xamarin's suite of components makes it simpler to integrate with services like AWS, Google, Dropbox and more. In short, Xamarin makes mobile app development much more reachable for organizations of all types and sizes.
Argos Adds Value
At Argos, we have nearly two decades of experience in app development. Our knowledgeable team offers flexible engagement models that reduce time-to-market for mobile apps. We offer competitive pricing, on-time delivery and a 100% satisfaction guarantee. We have experience with both small and large organizations ranging from start-ups to established brands.
As a mobile app development company, our focus at Argos is to offer our client's strategic planning and the industry's best products to compete in the market. We can take your concept or idea and provide an initial analysis along with a free confidential proposal. All ideas and concepts are kept strictly confidential.
Our Mobile App Development services include:
Strategy and Consulting
Business analysis
UI/UX design
Development
Backend integration
Monitoring & Support
If you have an idea that you would like assistance in developing, we encourage you to contact us at Argos. Let's discuss your concept and your goals. The time is now, the team is Argos.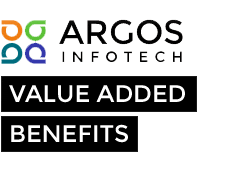 Let's talk about your Project.
Please complete out our project inquiry form with as much specific information as you can muster, as this will help us be better prepared for our initial discussion.